In 2023 Germany and France will celebrate the 60th anniversary of the signing of the Élysée Treaty. 
Ad Fontes law firm used this occasion in January to promote it's Franco-German potential and network during a three-days stay of a learning expedition in Stuttgart of the ETI- Accelerators initiated by Bpifrance and accompanied by the ESCP Paris over two years.
On January 24th , large French medium-sized companies and Baden-Württemberg entrepreneurs, Franco-German representatives and other institutions, as well as interested citizens gathered at the Stuttgarter Haus der Geschichte in Stuttgart. BpiFrance, ESCP Paris and the Ad Fontes law firm invited to panel discussions between entrepreneurs from both countries.
The festive Event was part of the organized visit program by Ad Fontes, which included company visits at Kärcher and Bosch, as well as a visit in the Fraunhofer Institute for Production Technology and Automation.
Wir hoffen, dass solche Treffen in Zukunft wieder regelmäßig möglich sein werden und schließen mit Reinhard Mey: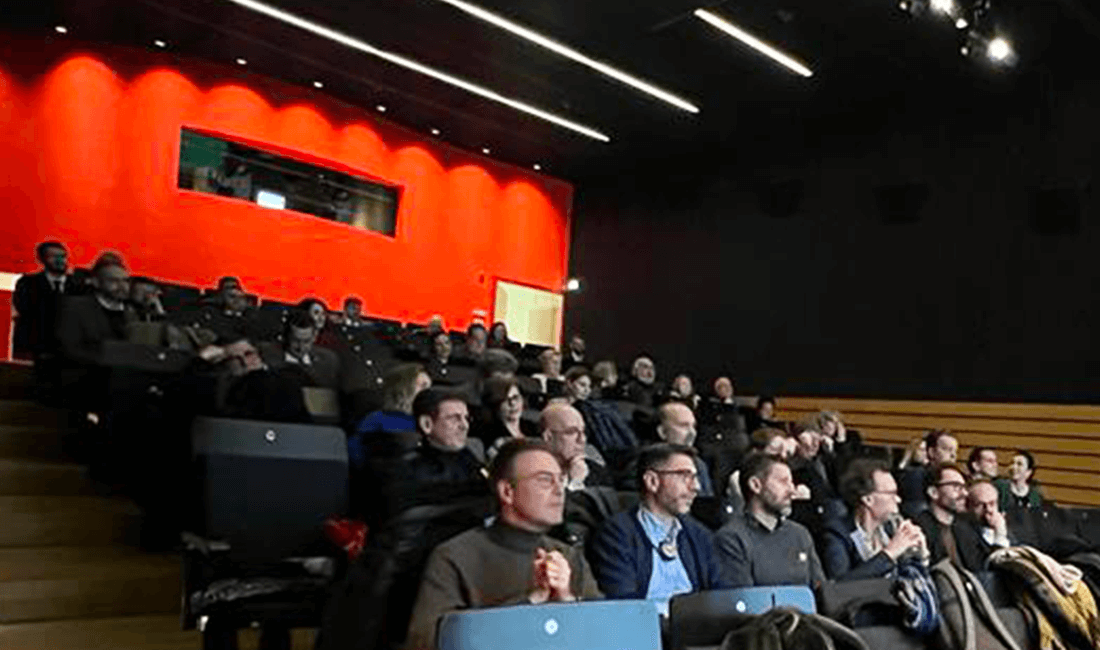 The event began with a welcoming speech from the Deputy Minister President of Baden-Württemberg, Thomas Storbl and the French Ambassador in Germany, S.E. François DELATTRE.
It was followed by two roundtable discussions with entrepreneurs from both countries which revolved around the development of the Franco-German economic relations as well as the cultural differences and their note as a prerequisite for business success.
The afternoon ended with a musical Intermezzo and a joint closing speech held by the French Consul General in Stuttgart, Mister Gael de Maisonneuve and Professor Charles Fouché from ESCP Paris. To close the event, the guests had the occasion to exchange during a reception.